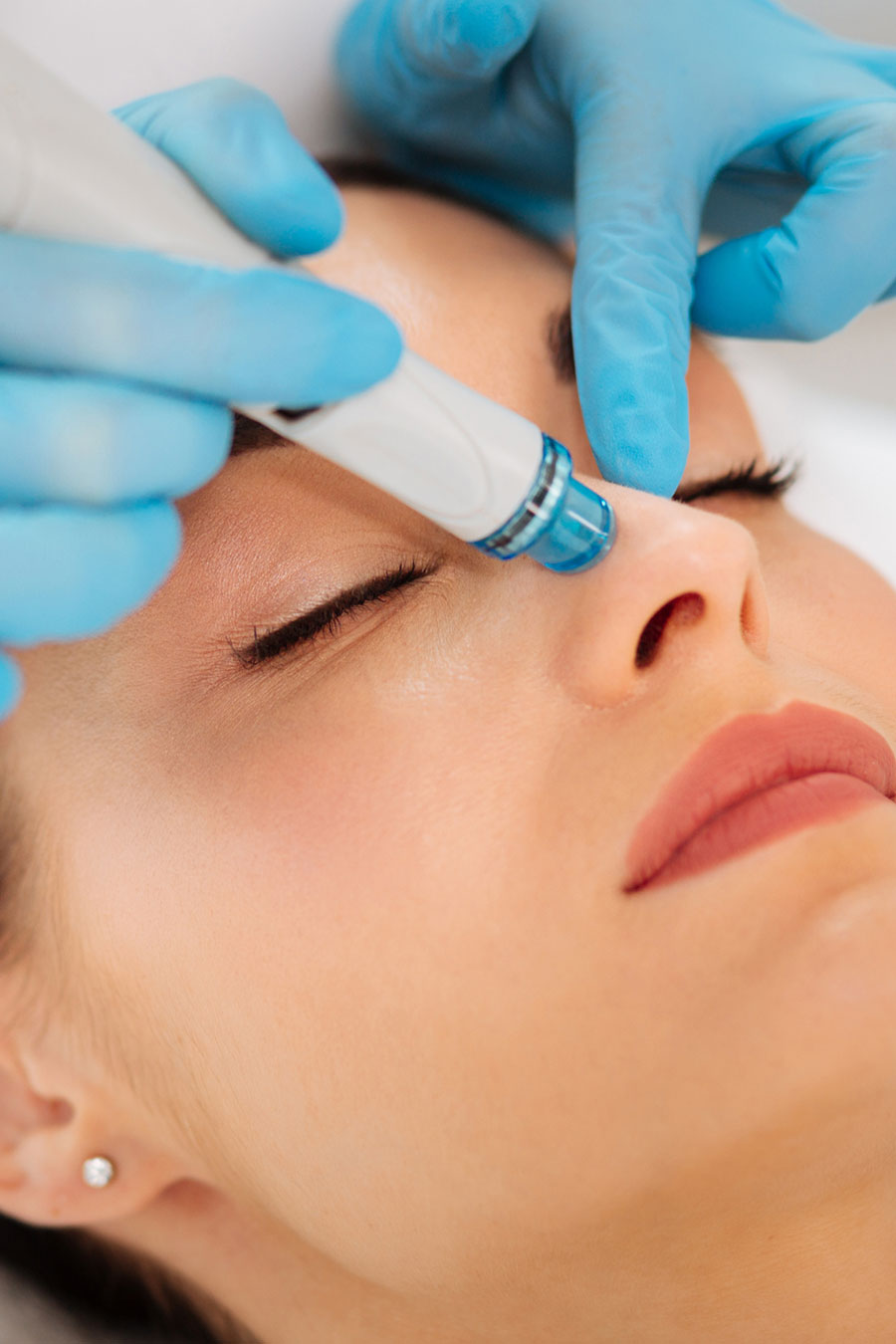 HydraFacial Treatment
in Buffalo, NY
---
Only HydraFacial uses patented technology to cleanse, extract, and hydrate. HydraFacial super serums are made with nourishing ingredients that create an instantly gratifying glow in just 3 steps:
Cleanse + Peel
Uncover a new layer of skin with gentle exfoliation and relaxing resurfacing.
Extract + Hydrate
Remove debris from pores with painless suction. Nourish with intense moisturizers that quench skin.
Fuse + Protect
Saturate the skin's surface with antioxidants and peptides to maximize your glow.
Platinum Hydrafacial:
A one hour medical grade non laser, non ablative resurfacing treatment. This multi step treatment cleanses. evenly exfoliates, and extracts impurities and dead skin cells while simultaneously replenishing vital nutrients and fusing the skin with a revitalizing cocktail of antioxidants, peptides, and hyaluronic acid. You'll see immediate results with no downtime. Our advanced treatment includes a 7.5%, 15% or 30% Glycolic peel and LED light therapy along with customized serums that address your specific skin concerns: Acne, Rosacea, Hyperpigmentation, Dehydration, Aging and more!
60 minutes $225
Signature Glow and Go Hydrafacial
30 minutes $160
Available corrective targeted serums for Platinum Hydrafacials:
---
ZO Brightalive Serum- (BRIGHTENING) non retinol skin brightener that uses a multi vectored skin pigment management approach using clinically proven alpha arbutin, vitamin c and bioengineered plant phytotechnology to reduce the appearance of brown spots, even skin tone, and inhibit melanin production.
ZO Rozatrol Serum- (ROSACEA AND ACNE) is a strengthening skin treatment to relieve symptoms associated with mild, moderate and severe Rosacea. Rozatrol targets inflammation, promotes healthy cellular renewal, prevents excess sebum production and provides anti-microbial benefits, targets vascular degeneration (broken capillaries) and Neuro-aging. Also a perfect choice for acne clients.
ReGen GF- (ANTI AGING)- The next generation of growth factors featuring ReGEN GF and the M-007 delivery technology for enhanced absorption, ReGen GF skin-perfecting serums and regenerative peptides diminish the appearance of fine lines.
Dermabuilder- (ANTI AGING) A blend of, collagen-boosting peptides to help smooth the appearance of fine lines, increases hydration and enhances skin elasticity.
Hydropeptide Power Serum (SMOOTHING AND REFINING) This power-packed treatment repairs and strengthens the infrastructure of the skin and relaxes wrinkle formation for a firmer, years-younger appearance. We love this serum before any event, especially weddings! Power serum helps reduce the appearance of fine lines and wrinkles, improves firmness and volume and leaves the skin absolutely glowing!
NassifMD (HYDRATION)- This proprietary cocktail of ingredients will hydrate, repair, rejuvenate and protect the skin! Restores plumpness and radiance and addresses the signs of aging.
Epicutis Neck and Decollete- A booster serum for clients concerned with visible signs of aging on the neck and decollete. Provides a blend of highly concentrated actives that will visibly revitalize the neckline making your skin look younger and smoother.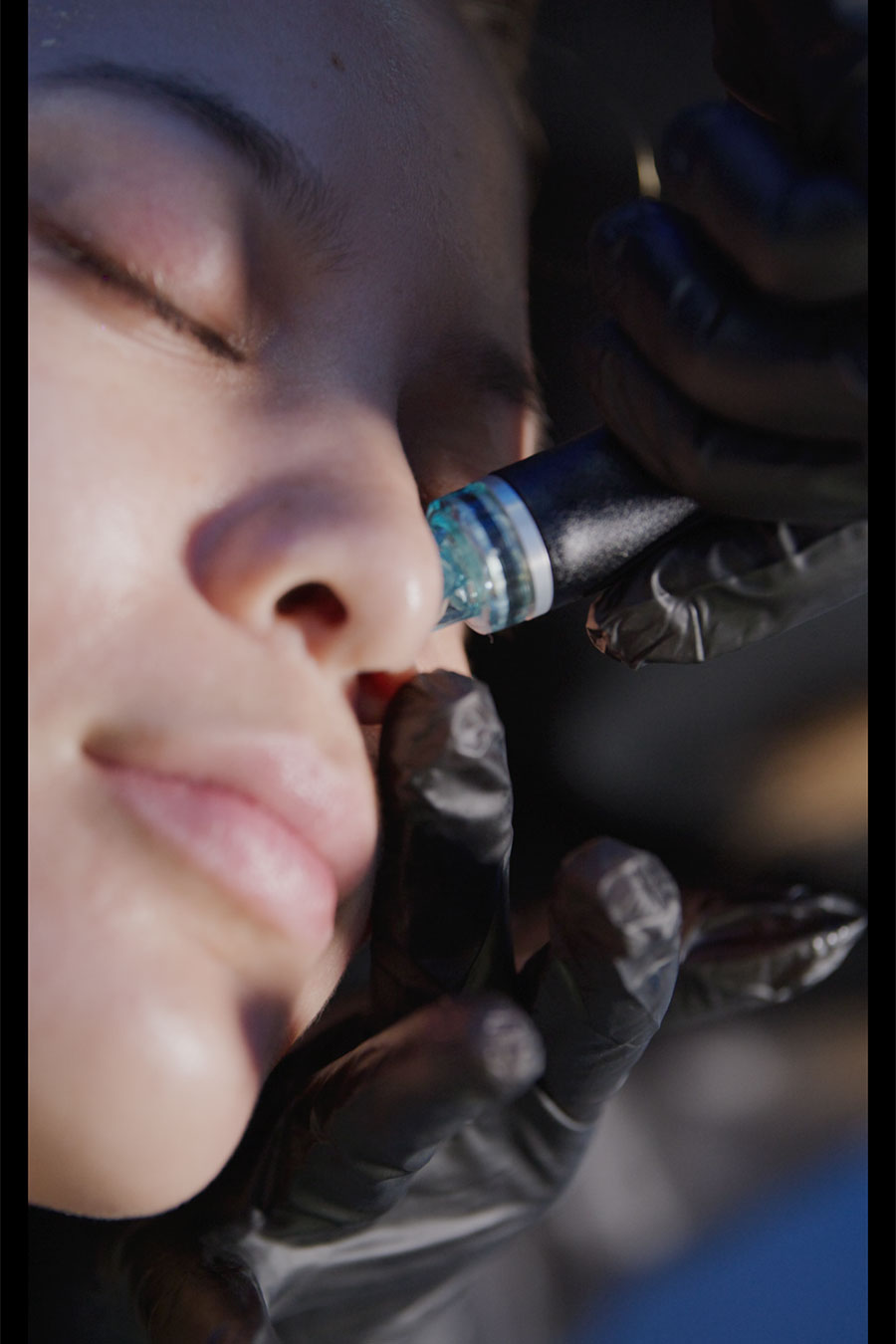 Hydrafacial Eye Or Lip Perks:
---
$40
Eye Perk- With the HydraFacial Perk Eye, this treatment gently exfoliates dull and damaged skin cells. As a result, it leaves you with a younger and brighter look under your eyes.
Lip Perk: The Lip PERK is a revolutionary system that works with our HydraFacial machines to plump and hydrate your lips in less than ten minutes! The PERK™ Lip Revitalizing Serum contains peppermint oil, aloe leaf extract, and peony extract to hydrate and moisturizes lips, leaving them lightly plumped and relaxed