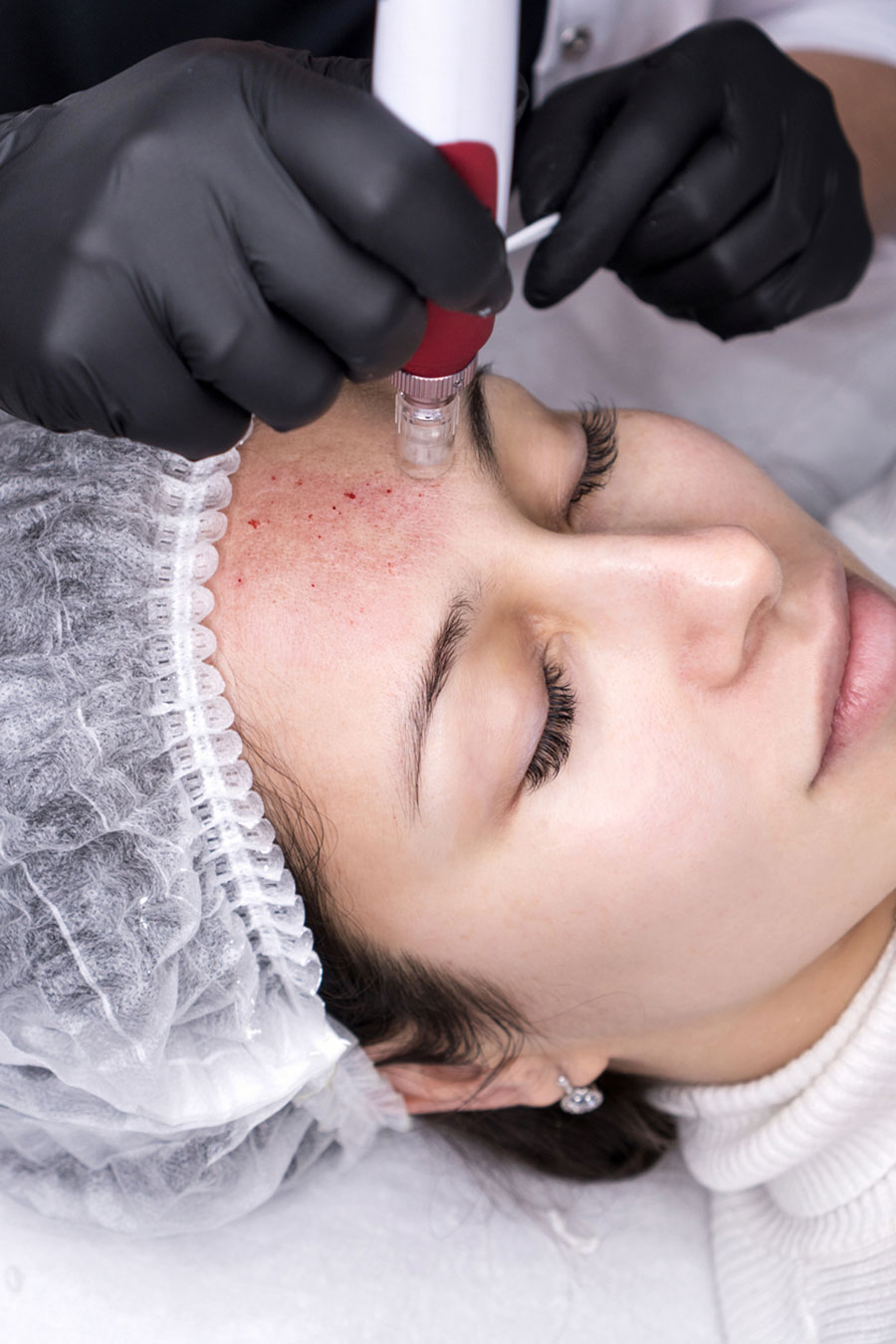 How Does It Work?
---
Hitting reset on your skin can be as simple as a 30-minute microneedling treatment.
SkinPen creates micro-channels (microscopic holes) at a rate of 1600 per second. These wounds stimulate your skin, kicking its healing process into high gear. Best of all, SkinPen doesn't rely on heat or chemicals, so the results are natural and safe for all skin tones and types.
FAQs
Does microneedling hurt?
A topical numbing cream is applied to the skin 30 minutes prior to your treatment, making for a very comfortable procedure.
What can I expect after a microneedling treatment?
The skin will be red and tight (like a mild sunburn) for 24-48 hours. You may experience mild swelling, tightness and flaking.
How long does the treatment take?
Numbing cream will be applied for 30 minutes and your skin pen treatment will take about 30 minutes for an hour total.
When will I notice the results?
You will notice an immediate glow, but visible improvements will be seen in about 4 weeks.
How many treatments will I need?
A series of 3-6 treatments are recommended for optimal results.
SkinPen Follows A 3-Step Process
---
1 Inflammation
SkinPen's microneedles pierce the skin, which triggers your immune system to perform its duties of disinfection, debris removal, increased circulation, and new tissue creation.
2 Proliferation
The micro-wounds that SkinPen makes are then rebuilt using new granulation cells, including collagen proteins. A new network of blood vessels develops as well.
3 Remodeling
New dermal tissues and blood vessels replace the wound, which are made of rich collagen and elastin proteins to improve skin elasticity and appearance.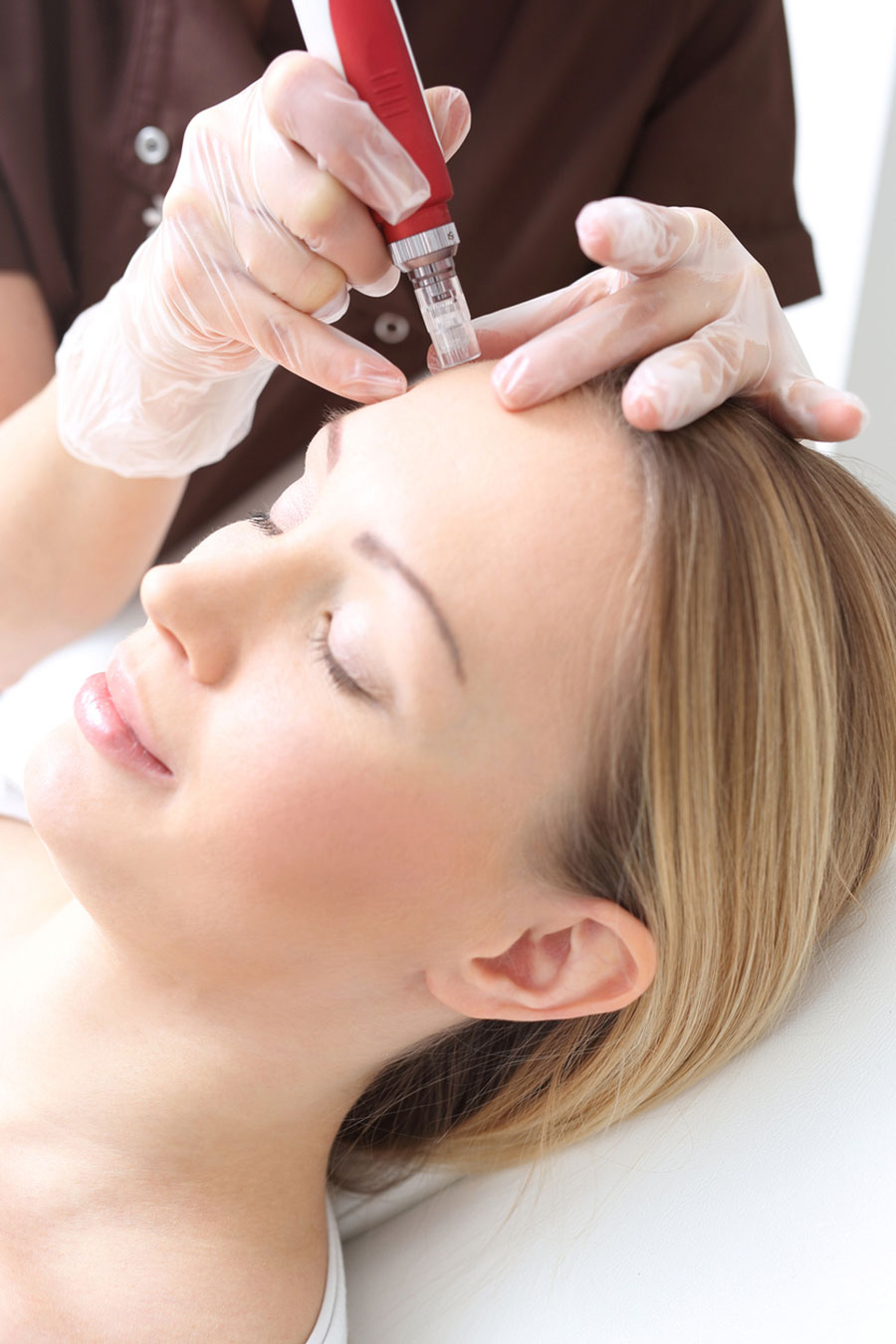 Microneedling add ons:
---
For a more enhanced treatment, we offer add ons to microneedling.
PRP, firming serum, or exosomes can be used alongside the treatment. Your physician or aesthetician can discuss these options with you to see which would be best for your skin care needs.